Entrepreneur & Educator
Entrepreneur & Educator
FREE resources
Barry Bradham


Entrepreneurial Development Coaching
Entrepreneurial Development Coaching
4 things you must know -
learn my ecom secrets
Entrepreneurial
Development

Develop your entrepreneurial skills
Develop your entrepreneurial skills
free video series
Growth
Begins Today
Builder, Strategist, Educator & Dotcom'r
Train the entrepreneur, grow the business
Barry Bradham is a Solution Focused entrepreneur and strategist offering courses, networking seminars and business solutions. He has built a reputation for building nationally known ecommerce websites and software, and has recently started to publish his courses online.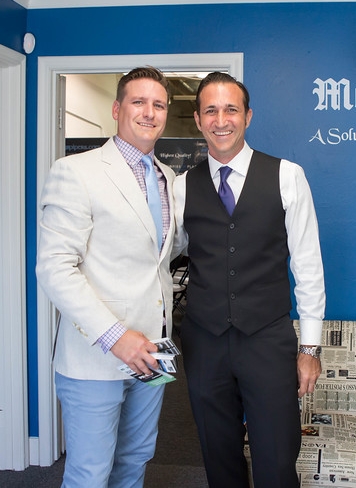 "I am an entrepreneur, strategist, educator and creator. For more than 25 years I have built a diverse portfolio of businesses. I have dedicated my career to building ecom businesses with scale. My business models have proven to thrive in economic downturns and survive the tremendous pressure from the recent global pandemic. I am sharing my strategies, business model, resources, tools and templates I use everyday in marketing, planning and execution."
Explore Resources
What Do I offer?
Free resources to help you strategically with your startup or existing business with marketing, scaling and automation.
It has taken me nearly two decades to find the best partners and solutions for my businesses. I share them with you here.
Starting, managing and growing your business is sometimes very stressful. Here you will find motivation, inspiration and tools to help with focus, prioritizing and execution.
Special Approach To Every Business Client
Grow the Entrepreneur, Grow the Business
"Barry Bradham Named a Top Entrepreneur Year-over-year"
Strategy Focused Entrepreneur
Strategic business coaching with Barry Bradham changed my life and business. Barry's lessons gave me the inspiration and tools to explore the possibility of having my own business and the confirmation that I can make it work. I now have additional cash flow from my new business and on my way to a more liberating future.
I used to be very stressed out about making more money and bogged down with day-to-day priorities now automated. Barry has helped me turn my paralyzing stress into renewed confidence. By working together we were able to develop systems and automation to allow me more free time with my family and friends. I now can golf, vacation and be a well-rounded human again.
Barry Bradham has  helped me prioritize what was important in my life and professionally. His coaching was the start of me taking my business to the next level by scaling and automating operations, marketing and new client on-boarding.
Featured Partners
Featured Business Partners
Latest News
News & Articles
As an entrepreneur, it's important to recognize the connection between healthy eating and sleeping habits and your ability to be...
Read More
Subscribe To Our News!
Get My Latest Articles